What is loldle wordle? Do you need help solving today's LoLdle questions? We've got the Loldle answers for Classic, Quote, Ability, Emoji, and Splash Art!. Based on Riot Games' League of Legends, Loldle is a fan-made spoof of the five-letter word guessing game Wordle.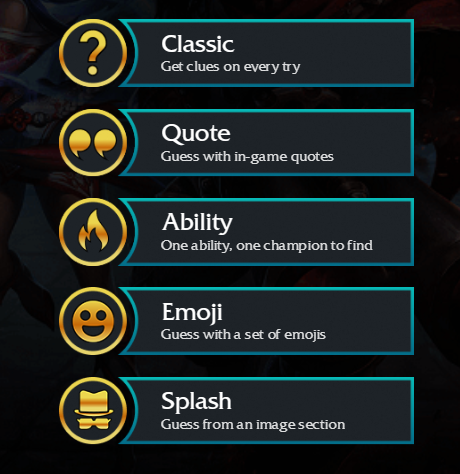 Lodle is a trendy word game on the internet, every day you can play to discover loldle solution today in a new challenge with very basic rules that we will explain to you and without the need to install anything. We help you to Guess League of Legends champions today.
Loldle wordle – League of Legends Wordle
This daily challenge tasks players with picking the correct champion based on clues using in-game things like their quotes, abilities, emojis, and splash artwork. Sometimes these questions are easy to solve while other times they are more difficult. To help you always come up with the correct choice here's all the LoLdle answers for today.
Loldle New languages
Guess League of Legends champions. Now, You can now play LoLdle in the following languages and More languages are coming soon!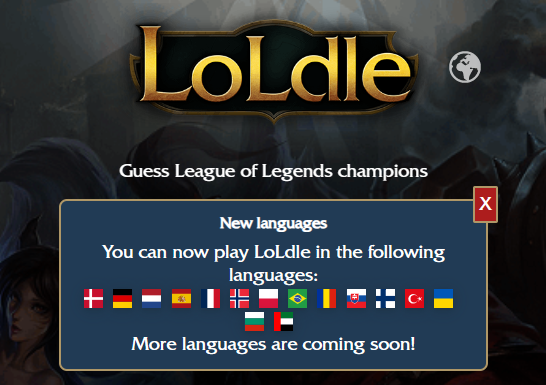 Lodle today
Here we mentioned the all-champions answers archive list that is released so far. This table is updated on daily basis and mentioned all today & previous leagues game correct answers. We've got the answers for Classic, Quote, Ability, Emoji, and Splash Art!. All the LoLdle answers have been tested and are 100% correct. Check the loldle solution today here:
Lodle Archive Anwers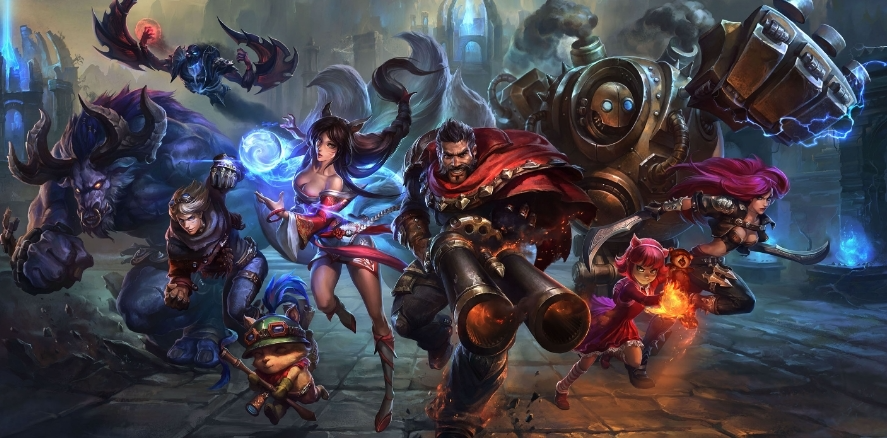 | | |
| --- | --- |
| Date | LoLdle Classic/ Quote/ Hero Ability / Emoji/ Splash Art Answers |
| 30 November 2023 #501 | |
| 29 November 2023 #500 | Syndra / Aphelios / Shyvana / Volibear / Yorick |
| 28 November 2023 #499 | Lux / Akali / Xayah / Akshan / Lulu |
| 27 November 2023 #498 | Kai'Sa / Kog'Maw / Viego / Taliyah / Gwen |
| 26 November 2023 #497 | Malzahar / Vayne / Alistar / Vex / Morgana |
| 25 November 2023 #496 | Malphite / Rengar / Gnar / Gangplank / Tryndamere |
| 24 November 2023 #495 | Ivern / Zac / Pantheon / Vayne / Sett |
| 23 November 2023 #494 | Cassiopeia / Skarner / Vladimir / Cho'Gath / Lissandra |
| 22 November 2023 #493 | Skarner / Lucian / Talon / Kassadin / K'Sante |
| 21 November 2023 #493 | Veigar / Olaf / Janna / Sion / Aatrox |
| 20 November 2023 #492 | Ahri / Shaco / Gragas / Vladimir / Kha'Zix |
| 19 November 2023 #491 | Ekko / Caitlyn / Akshan / Vel'Koz / Viego |
| 18 November 2023 #490 | Zilean / Garen / Jax / Soraka / Kennen |
| 17 November 2023 #489 | Ornn / Karthus / Nocturne / Rammus / Ivern |
| 16 November 2023 #488 | Alistar / Yasuo / Tryndamere / Corki / Ezreal |
| 15 November 2023 #487 | Vi / K'Sante / Taliyah / Caitlyn / Irelia |
| 14 November 2023 #486 | Kindred / Tahm Kench / Ashe / Kog'Maw / Karma |
| 13 November 2023 #485 | Fizz / Renekton / Master Yi / Amumu / Swain |
| 12 November 2023 #484 | Neeko / Jayce / Aphelios / Lee Sin / Kayn |
| 11 November 2023 #483 | Vladimir / Swain / Zoe / Xayah / Nidalee |
| 10 November 2023 #482 | Kha'Zix / Nocturne / Dr. Mundo / Sejuani / Hecarim |
| 9 November 2023 #481 | Nunu & Willump / Singed / Zac / Zilean / Jax |
| 8 November 2023 #480 | Shaco / Lillia / Cho'Gath / Nocturne / Zoe |
| 7 November 2023 #479 | Kassadin / Orianna / Swain / Olaf / Rell |
| 6 November 2023 #478 | Orianna / Veigar / Anivia / Yorick / Qiyana |
| 5 November 2023 #477 | Morgana / Kassadin / Soraka / Graves / Elise |
| 4 November 2023 #476 | Jayce / Alistar / Ahri / Poppy / Renekton |
| 3 November 2023 #475 | Xayah / Ekko / Nilah / Ezreal / Fiddlesticks |
| 2 November 2023 #474 | Lulu / Kennen / Kai'Sa / Elise / Fizz |
| 1 November 2023 #473 | Kayn / Vex / Camille / Yasuo / Rengar |