Looking for a new word game challenge? Check out Wordless Wordle! This game is based on the popular Wordle game, but with a twist: it features daily mystery challenges for you to solve. Wordless Wordle is a clever and fun game that is sometimes referred to as the "Wordless game". In this game, you will need to use your word skills to decipher mystery challenges that range from 3 to 8 words in length.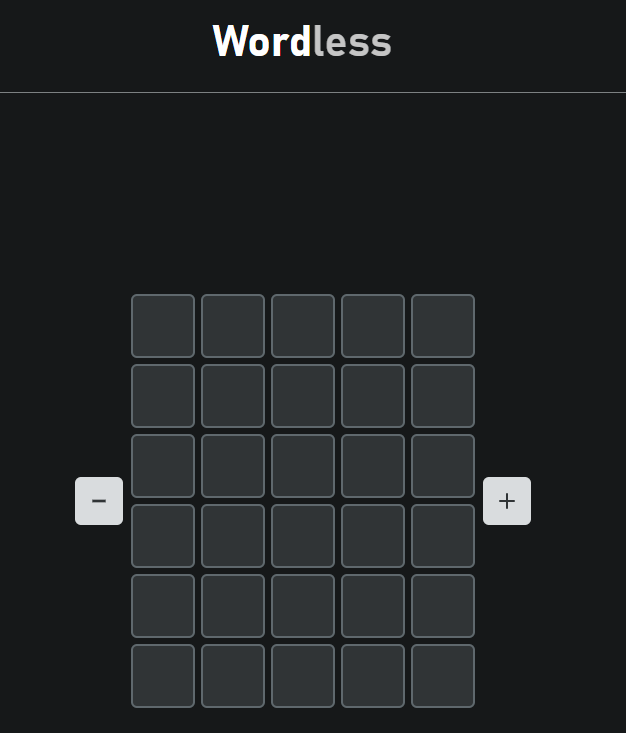 While it may be different than Wordle, we think you'll love this online game if you're a fan of quizzes and puzzles. Ready to give it a try? We'll show you how to download it and get started playing. Join the fun and challenge your mind with Wordless Wordle today!
How to play wordless game
Wordless is a game where you have to solve as many words of different letters in the shortest possible time. You can choose from 3 letters to 8 letters wordle guessing game.
Rules are the same as original wordle but with different size of words and you must solve with time challenge.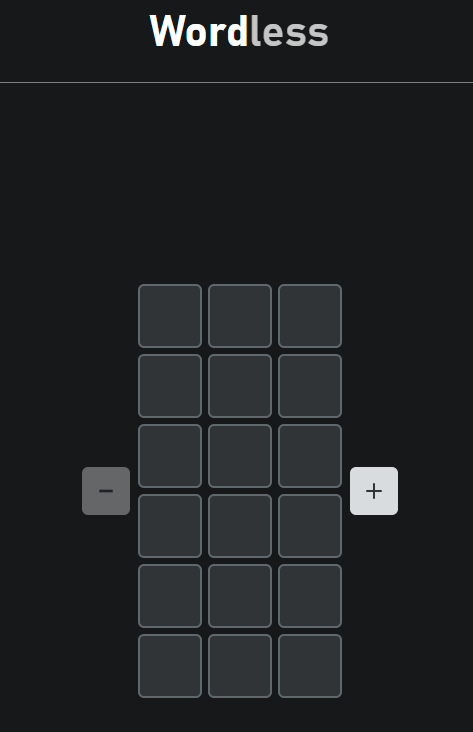 Wordless site
Ready to start playing Wordless? Simply click the button below and you'll be on your way to solving exciting word challenges in no time. Let's get started!
Get involved and let us know what you think about Wordless and other word games! We would love to hear your feedback to continue improving and providing you with the best possible gaming experience. Don't be shy and share your thoughts with us today!